While practically every auto dealership has its own service center, only a few around northern Virginia feature the kind of high-end body shop like we do at our Mazda dealer. Handling everything from dents and dings you want buffed out, to major body work to make sure your Mazda or other kind of car is safe to drive around, our body shop delivers another layer of premium maintenance and repair work that you'll be hard-pressed to find elsewhere. Head over to our Fairfax, VA Mazda dealer today and explore our body shop offerings.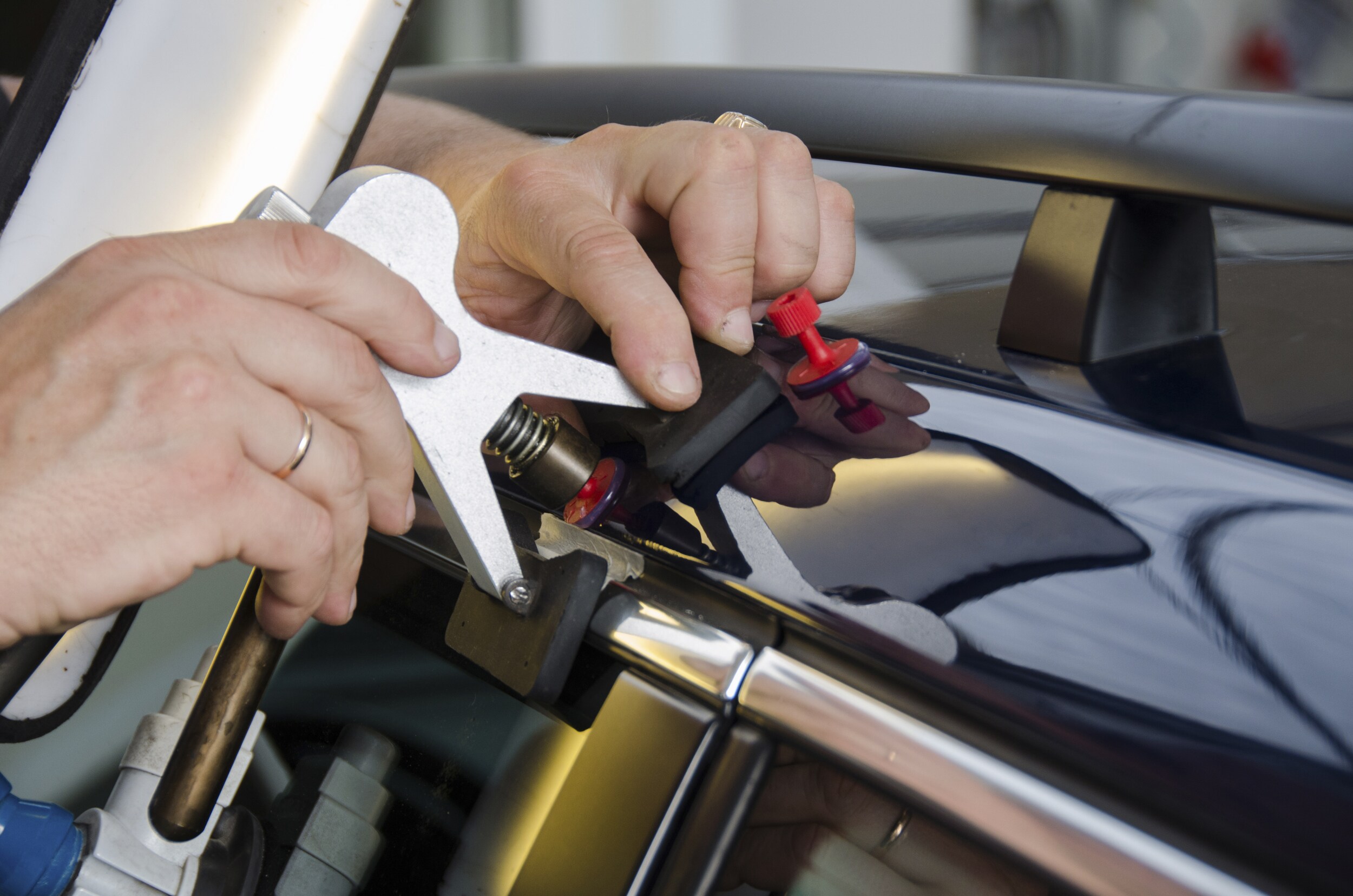 The majority of the work we do are the seemingly minor dents, dings and light exterior damage your car may unfortunately experience, either from small fender benders or careless drivers opening their car doors next to yours in a parking lot. But those minor cosmetic damages might actually lead to an unsafe car, so getting the proper kind of body work conducted by our experts quickly is paramount. With certain kinds of damage to your car's exterior, another crash or collision could wind up far more dangerous than with a fully restored car.
Beyond those smaller dents and dings, we'll do the hard work to get your Mazda or other vehicle back whole again if you're in a major accident and you don't want to settle for a total loss. With a fully equipped body shop with the right tools and equipment to get any tough job completed, and with a highly trained staff of technicians on hand, you'll find out how easy it is to get your car restored back to its best shape here in Fairfax.
If you need a body shop appointment, schedule one online or simply find your way over to Brown's Fairfax Mazda today and we'll be happy to get you started.