It's easy to forget the big news that happened all the way back in January, with everything going on around the world. But that's when Mazda celebrated its 100th anniversary, as the premium Japanese automaker looked back through the decades of innovating cars in only a way they know how. With the current pandemic putting a pause on the stateside release of the upcoming 100th Anniversary Special Edition Series, we're not sure when these models will make their way into the new Mazda lineup here in Fairfax, but we'll be sure to keep you updated.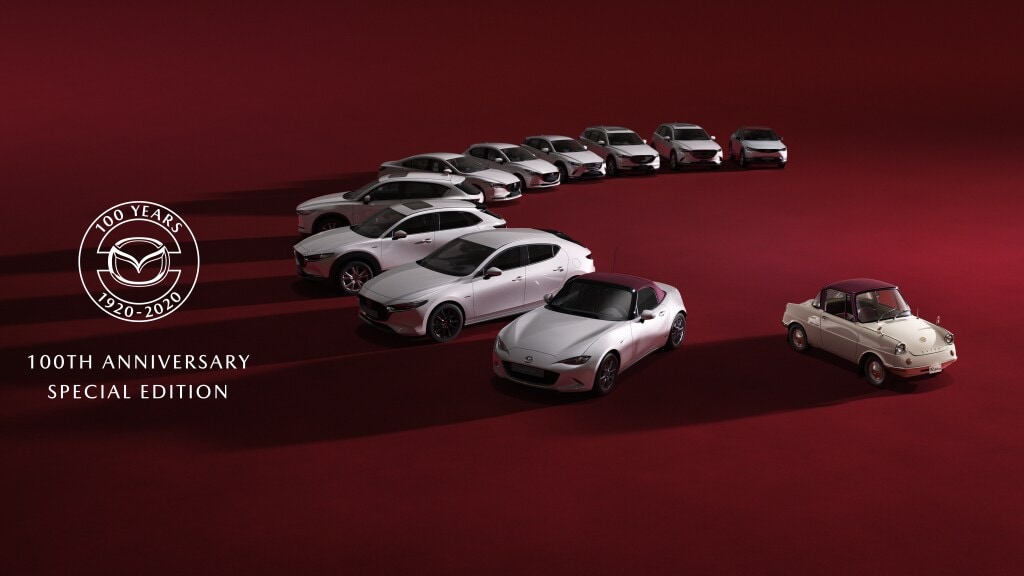 So what will these special editions look like? Taking top trims from popular new Mazda cars and adding in touches that fans loved from the 1960 R360 Coupe, Mazda's first passenger vehicle, these special editions are the perfect way for the brand to celebrate 100 years of success. The blend of retro styling with updated cars and crossovers in this lineup will delight the truest of Mazda fans, so keep in touch to find out when one of these iconic special editions will be available to test drive here in northern Virginia.
Though it's vital to pay attention to what's happening around the world and closer to home here in northern Virginia, people are looking for welcome distractions. With Mazda continuing its 100th anniversary celebrations, there will be a lot to look forward to when we can get back out on the roads more regularly. During this time, we're still offering high-end parts and service, and we'll even provide test drives where you live, so if you're starting your search for your next new Mazda, contact us today.
Join us in wishing Mazda a happy 100th birthday, and be in touch with Brown's Fairfax Mazda today for all your automotive needs.