Compared to what several other automakers regularly have to offer, the new Mazda model lineup is relatively limited in terms of the amount of cars and SUVs offered. But that just means you know that each sedan, hatchback and crossover has more attention paid to every little detail, and there are several reasons that place Mazda above the rest of the auto industry. That same idea is coming with an exciting new electric vehicle on its way, the upcoming Mazda MX-30, which will take the best from our favorite brand and deliver a vehicle that's ready for the future of driving.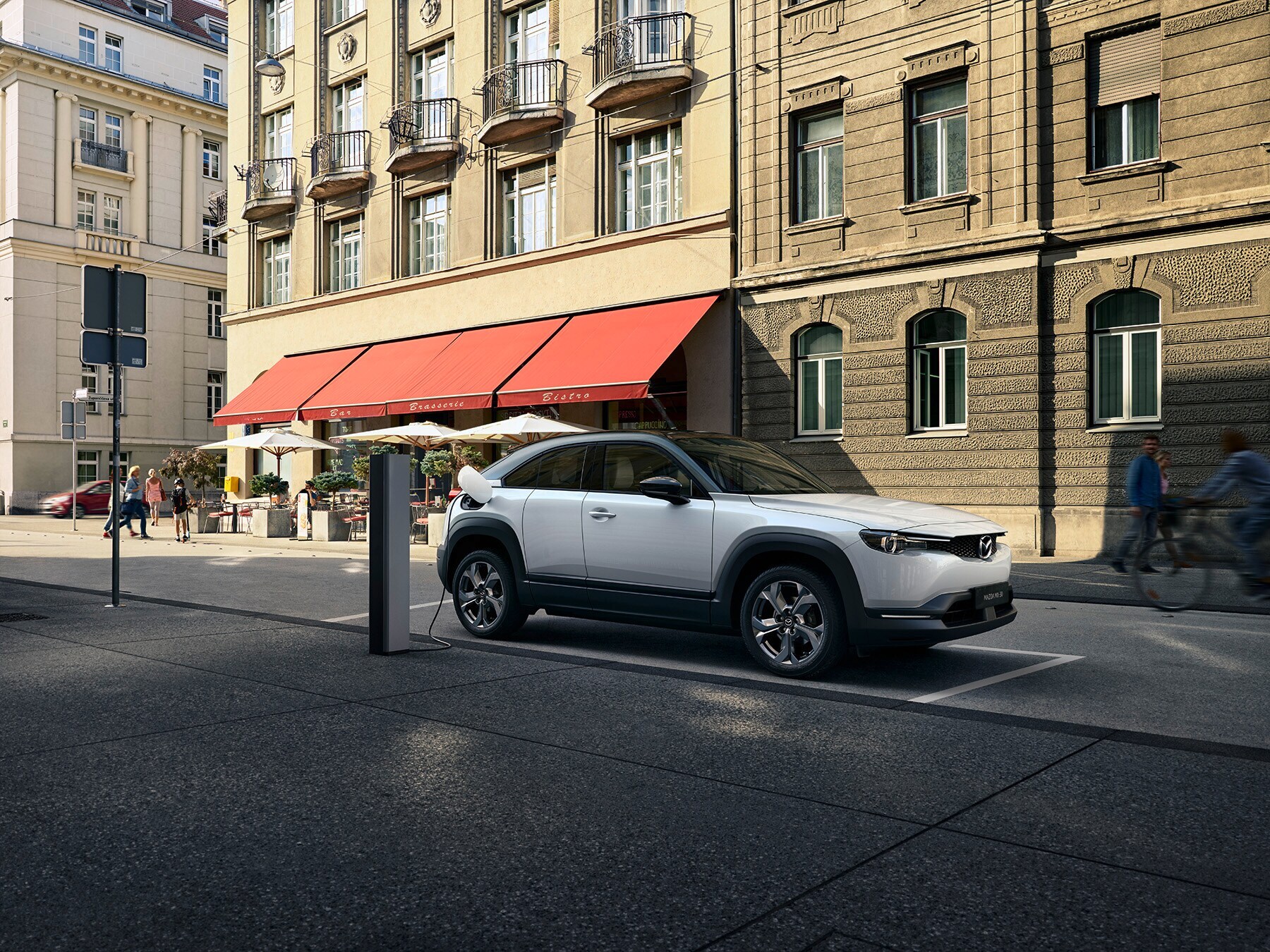 While it may surprise some that Mazda hasn't already been at the forefront of the EV revolution, those of us who really know the brand understand its deliberation and attention to detail, making sure it gets such a hugely important new release completely right. With the new Mazda MX-30, which will be heading to our Fairfax, VA Mazda dealership later this year, you'll find a sensible small crossover setup with a smart battery pack that's easy to charge and provides more than 100 miles of range on a full charge. You'll also be impressed with its smooth and responsive 144-horsepower performance, which feels much more like a traditional gas-powered car's acceleration and braking than what most EVs provide.
With early details sparse, what we do know and can see from the upcoming Mazda MX-30 is an amazing sense of design. Both futuristic and modern, while taking some design cues from older, classic Mazda models, this EV's rear-hinged back doors and clever cabin setup will really impress. Of course plenty of updated Mazda tech will be in place as well.
The Mazda MX-30 is an exciting EV that will soon be on its way to Brown's Fairfax Mazda so visit or connect with us today to learn more.