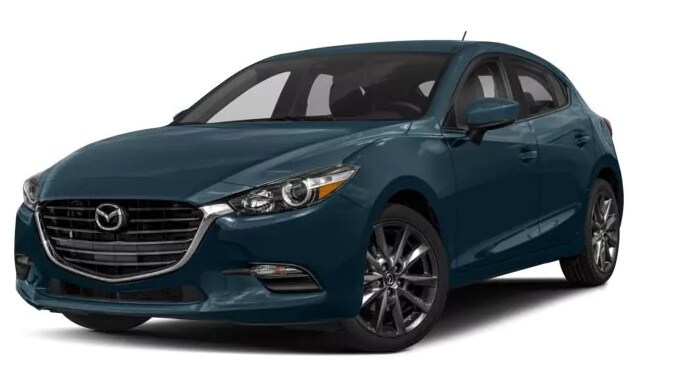 New 2018 Mazda3 5-Door Cars in Fairfax, VA
Performance, comfort, and style are front and center in the new 2018 Mazda3 5-Door. Offering a delightful combination of excitement and refinement for drivers from Arlington to Vienna, VA alike, this new hatchback delivers a driving experience that is uniquely Mazda. From the eloquently designed exterior to embracing and focused interior you feel right at home behind the wheel of the Mazda3 5-Door. If you're interested in a high-tech, sporty, and comfortable hatchback then you need to strap into the driver's seat and hit the road in a new Mazda3 5-Door.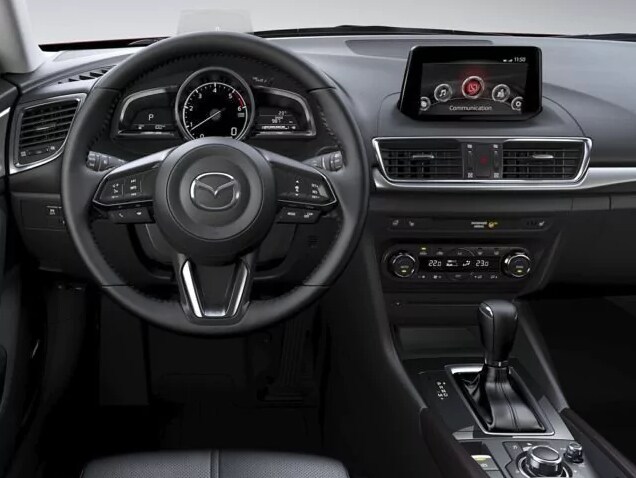 The Mazda3 5-Door brings together everything that Falls Church and Manassas drivers value most, efficiency, functionality, and fun. With space for up to five passengers to fit comfortably and plenty of cargo space due to the versatile hatchback design, this car offers more for drivers than ever before. Choose from three different trims, an automatic or manual transmissions, a suite of standard and available features, and you have many different options to fill your daily driving needs.
Noteworthy Features of the 2018 Mazda3 5-Door
The Mazda3 5-Door gives drivers more flexibility in their daily driving without the pain-points of driving an SUV. A vast maximum 47.1 cubic-feet of cargo space are revealed when the 60/40 split fold-down rear seatbacks are down.
The Mazda3 5-Door offers a dynamic and engaging driving experience, whether you choose the automatic or manual transmission you will be enhancing your drive. With the electric power assist steering and dynamic stability control you stay firmly grounded through quick turns and make precision driving simple.
Power and efficiency abound in the Mazda3 5-Door with up to 184-horsepwoer and 185 pound-feet of torque delivered through an available 2.5-liter engine. Efficiency isn't overlooked in the Mazda3 5-Door with an EPA-estimated 37 MPG you will be going further in this hatchback.
The next-generation infotainment system in the Mazda3 5-Door keeps you more connected than ever. From phone calls and messaging to audio and navigation you get it all through the seven-inch full-color touchscreen display.
If you're interested in a new 2018 Mazda3 5-Door come by our dealership in Fairfax, VA we are just a short drive from Washington DC. Our Mazda auto experts will gladly assist you in your new car search and answer any questions you might have about a new Mazda model.